Krister Lowe, M.A., Partner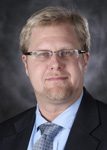 Contact
Email:
krister.lowe@cglobal.com
Telephone:
+1-917-664-0640
Areas of focus:
Collaboration, Leadership, Change
Publications
Coleman, P.T. & Lowe, J.K. (2007). Conflict, identity, and resilience: Negotiating collective identities within the Israeli and Palestinian diasporas. Conflict Resolution Quarterly, 24(4), 377-412.
Westaby, J.D. & Lowe, J.K. (2005). Risk-taking orientation and injury among youth workers: Examining the social influence of supervisors, coworkers, and parents. Journal of Applied Psychology, 90(5), 1027-1035.
Hacking, A. and Lowe, K. (2002). The P.E.A.C.E. Workshop: Conflict Resolution Training with a Twist for Middle Schoolers. New York Mediator.
Krister Lowe is an organizational change and learning consultant and founding partner for C Global Consulting based in New York City with over fifteen years of experience working in diverse global organizations throughout Europe, Asia, Africa, the Middle East, and the Americas. His consulting and training interventions have engaged thousands of leaders, managers and staff in the business, government, non-profit and education sectors. Among his most recent clients include: the United Nations (Secretariat, DPKO, UNICEF, UNDP, UNFPA and the International Criminal Tribunal for Rwanda), The World Trade Organization, Pfizer Inc., Independence Blue Cross, FilmAid International, Columbia University (Center for International Conflict Resolution, Middle East Institute, Business School, Klingenstein Institute for Independent School Leadership, and the Center for Educational Outreach and Innovation), Rockefeller Brothers Fund, Bellevue Hospital Center and the Washington International School.
As an organization change and learning consultant, Krister has facilitated a wide range of interventions including strategic planning, data-driven organization development, executive coaching, teambuilding, e-learning development, and measurement. As a specialist in the area of conflict management he has led teams of consultants and trainers around the world delivering hundreds of interventions in the areas of conflict resolution, collaborative negotiation, transformative mediation, reconciliation, dialogue, and intercultural communication. Krister is a certified Mediator in New York State and has facilitated the successful resolution of a wide range of disputes in the legal, business and non-profit arenas.
Krister holds a Master of Arts degree in social-organizational psychology from the Department of Organization & Leadership at Teachers College, Columbia University where he is currently an adjunct instructor as well as an advanced doctoral candidate. He is the co-author of a number of articles and papers on conflict management and organizational psychology.