Sandra Hayes, M.A.,Ed.D., Partner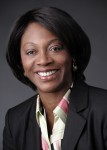 Contact
Email:
sandra.hayes@cglobal.com
Telephone:
+1-646-338-8320
Areas of focus:
Leadership, Collaboration
Publications
Chapter Author Collaborative Inquiry in Action: Transformative Learning through Co-Inquiry. In J. Mezirow & E. Taylor (Eds.), Transformative Learning in Action: Handbook of Practice.(2008)
Book Editor and Chapter Author Arts and Societal Learning: Transforming Communities Socially, Politically, and Culturally. (2007)
Dr. Sandra Hayes is a partner with C Global Consulting whose organization change and learning background includes specialization in leadership development, collaborative negotiation strategies, and team building. Some of her clients have been the United Nations, UNICEF, AHRC, NYC Health and Hospital, Allstate, Citibank, Praxair, Reuters, American Express, Lucent Technologies, Columbia Business School, NYU Wagner/Research Center for Leadership in Action, National Executive Services Corp, Pace University, the United Federation of Teachers, the New York City Board of Education, Educators for Social Responsibility, InMotion Legal Services, the United Parents Association, the New York State Nurses Association, educational and nonprofit institutions.
Dr. Hayes earned her doctorate in Adult Learning and Leadership at Columbia University, where she also earned a Master of Arts degree in Organizational Psychology. She is on the faculty of the Summer Principals Academy at Teachers College, Columbia University where she has also taught leadership and action research. Additionally, through the International Center for Cooperation and Conflict Resolution (ICCCR) at Teachers College, she co-designed and taught two advanced courses in collaborate conflict negotiation. She also teaches organizational communications and collaborative conflict negotiation at the Fairleigh Dickinson University School of Hotel, Restaurant and Tourism Management.
Dr. Hayes is a certified facilitator of a course entitled "The Human Element." This human relations seminar allows individuals and teams to focus on the underlying causes of behavior that block successful performance. Her ongoing interest in improving conditions for successful change through learning has been demonstrated by her participation at professional conferences. At the Society for Organizational Learning, Global Forum 2005, Vienna, Austria, Dr. Hayes designed and led a session entitled: Increasing Competence Facilitating Strategic Learning Through Inquiry. She co-authored, The Play of Action Inquiry: Learning Through Living: Exploring the Implications of Developmental Diversity for Transformative Learning in an Action Inquiry Group, as the submission for a session held at the 7th International Transformative Learning Conference, Albuquerque, NM, October, 2007. She presents Beyond Leader Development: Exploring the use of co-inquiry methodologies for leadership development, November 2008, at the International Leadership Association conference, in Los Angeles, CA.
Her background in training and facilitation is enhanced by extensive experience in both the corporate and nonprofit arenas. For ten years, Dr. Hayes was a human resources professional for Westinghouse Broadcasting and Cable, American Health Partners (publishers of American Health, Psychology Today, Mother Earth News, and Smart magazines), and Reader's Digest. Moreover, she spent seven years as a coordinator and director of educational and vocational programs for the US Department of Labor's Job Corps and for Prep for Prep (a program serving more than 2,000 talented and gifted youth). In these capacities, she conducted large individual and group sessions counseling program participants on their academic and professional options.